Cranes, Forklifts, Earthmoving, and Heavy Equipment Experience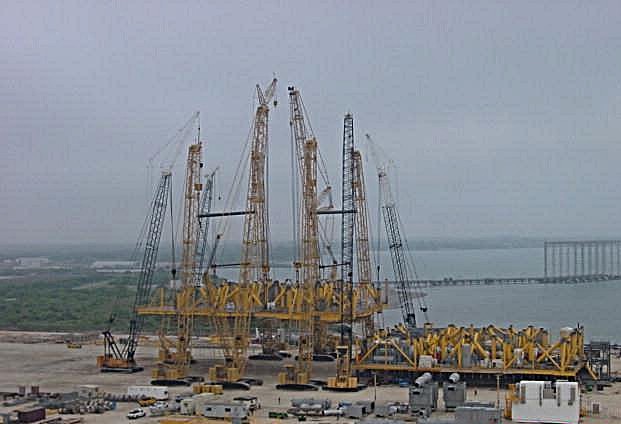 Early in Mr. Shorter's career, he was trained by an international heavy construction company to plan, inspect, and evaluate equipment operations involving cranes, rigging, earthmoving, trenching, demolition, site clearing, pile driving, and marine work.  Initially, he was involved with hydraulic cranes, boom trucks, conventional crawler cranes, and earthmoving equipment.  Then he worked with tower cranes, forklifts, multi-purpose lifting machines (hydraulic excavators, backhoes, loaders) and paving machines. 

 
   Mr. Shorter now has over thirty years of experience evaluating these types of operations and advising supervisors how to improve.  For ten years, he tested, evaluated, trained, and approved crane operators for a fleet of cranes and trained supervisors to use cranes and heavy equipment safely.  During that time, he produced a manual of rigging
references and lifting capabilities for the company's fleet of cranes, boom trucks, forklifts, and hydraulic excavators.  The goal was to assist superintendents with lifting equipment selection, planning, set-up, and use.  Later in his career, he spent three years working with the Navy:

Evaluating the planning, condition, set-up, and operation of cranes, forklifts, and multi-purpose lifting machines on $1.5 billion of construction and demolition projects,
Teaching contractors the US Army Corp of Engineers requirements for critical crane lift and rigging plans,
Reviewing, approving, and training others to review complex crane lift and rigging plans,
Investigating crane, forklift, multi-purpose lifting machine, and heavy equipment accidents, and
Presenting the facts, findings, and key issues at Navy Mishap Review Boards.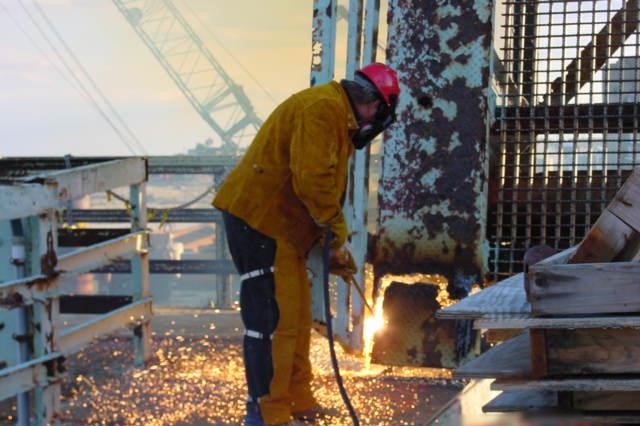 Demolition is an integral part of construction because you often have to remove an old structure to make way for the new.  Mr. Shorter's demolition experience includes highways, bridges, retaining walls, buildings, utility systems, elevated rapid transit track structures, rapid transit stations, and underground transit stations.  In some cases, demolition was performed on high level bridges and in complex situations over railroads, rapid transit systems, or fast moving waterways.  In other cases, the work involved marine structures such as drawbridges, trestles, and piers.  In some situations, entire buildings were demolished.  However, work also involved gutting complete floors of buildings and removing everything other than the steel and concrete structures.  That became complicated when it was done directly above or beside hospital operating rooms, intensive care units, and other vital health care system facilities.  Engineering surveys, shoring, shielding, and complex utility system evaluations were often required to protect workers, motorists, and the general public.


   A wide range of tools are used for demolition.  They might be as simple as sledge hammers, chipping guns, 90 pound breakers, and concrete saws.  However, a large part of Mr. Shorter's work involved hydraulic excavators equipped with hydraulic hammers, shears, and munchers, to reach high structures, break the concrete, shear the steel structure, and munch concrete down to a re-useable size.  Cutting torches were often used for smaller steel and oxy-lances were used for large steel structures such as drawbridges.  


   Demolition work often involved concrete crushing, screening, and stockpiling plants with conveyor belts to move large volumes of material in order to reuse it.

Excavation, Trenching, Underground Utilities, and Confined Space Entry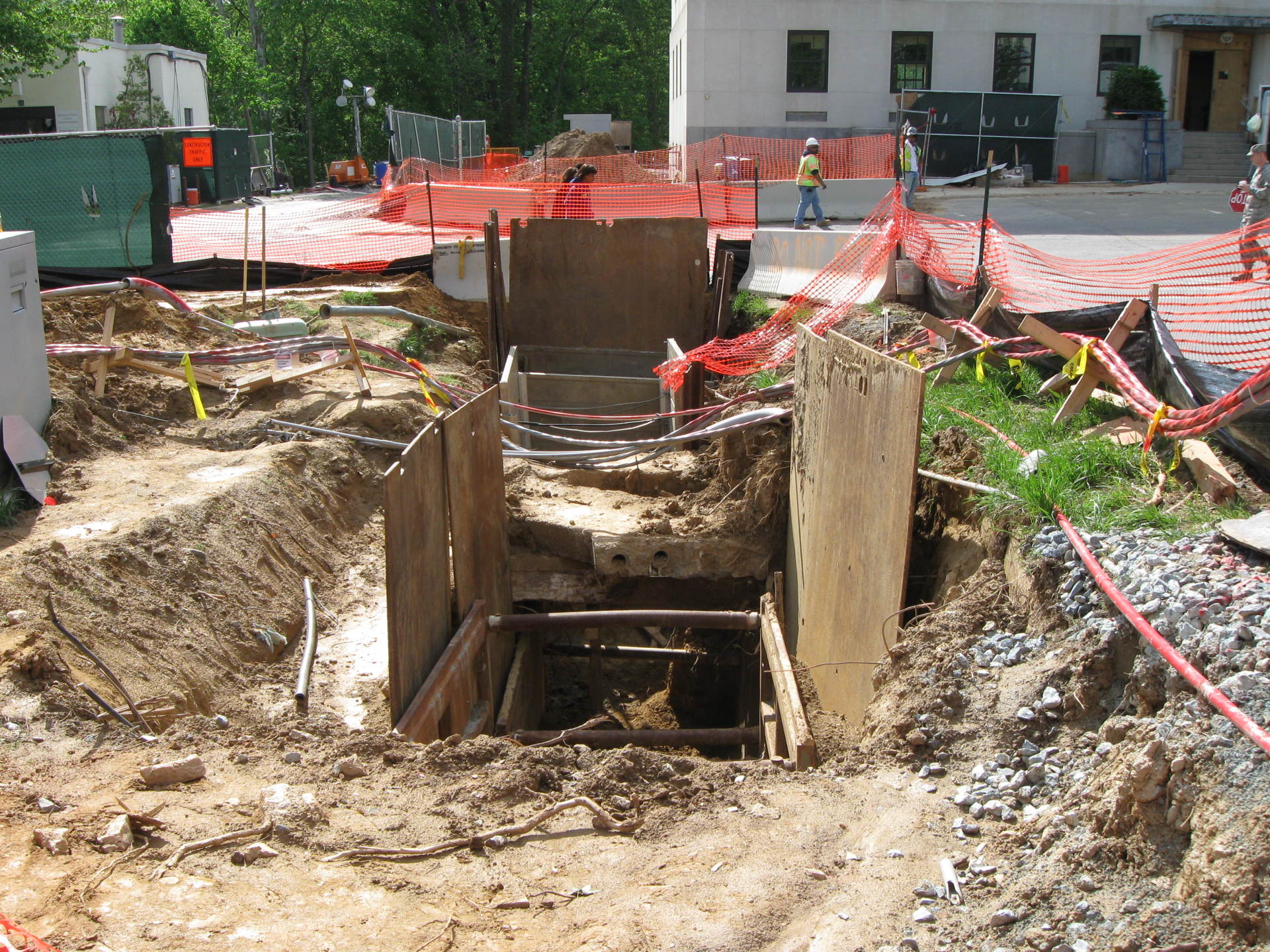 Excavation and trenching is a huge part of the construction industry.  Mr. Shorter's background includes mass excavation on the Tennessee-Tombigbee Waterway that joined two navigable rivers and other large scale excavations for buildings, landfills, and subway stations.  He also has extensive experience in the construction of underground utility systems using excavators, directional drilling, cable plowing, trenchers, trench boxes, and shoring.  


   For twenty years, Mr. Shorter worked with underground utility installation crews to safely install water, storm water, sewer, conduits, and fiber optic cable systems.  This routinely involved working with local One Call systems to locate, mark, uncover, and protect underground utilities from damage.  Various methods such as hand digging, vacuum excavation, and induced signals were regularly used

to locate underground utilities.  Work also involved extensive confined space entry into manholes and vaults and pressure testing pipelines to find leaks.  


   During his career, Mr. Shorter taught crews to comply with various state One Call and Miss Utility laws, perform confined space entry, and trench safely.  That involved soil testing and classification, sloping, benching, shoring, and using trench boxes.  To assist with operational planning for field crews, he produced a book of capabilities, dimensions, and depth ratings for the company's inventory of trench boxes, manhole boxes, hydraulic shoring, and timber shoring.  


   Mr. Shorter also attended a state underground utility damage prevention board meeting where his presentation showed how relatively common conditions could make it impossible to comply with the exclusion of mechanized equipment from certain zones above and beside a utility.  


   Mr. Shorter routinely served as a consultant to provide safe solutions to difficult excavation and trenching problems using the best practices promoted by Common Ground Alliance.